main content
Language Café and English Conversation Club
Language Café
People, cultures and languages all meet... at the language café on the 1st and 3rd Monday of every month, at 6.00 p.m., in the Multimedia Language Centre. This is the perfect opportunity to enjoy a pleasant and informal conversation with native speakers in Deutsch, English, español, français and italiano, just as if you were sitting in a café with friends.
Choose the language you prefer: with the help of a native speaker moderator, a different language will be spoken at every "conversation table" and you can easily move from one language to another.
This initiative is organised in collaboration with alpha beta, Urania Meran and KVW.
Participation is free.
English Conversation Club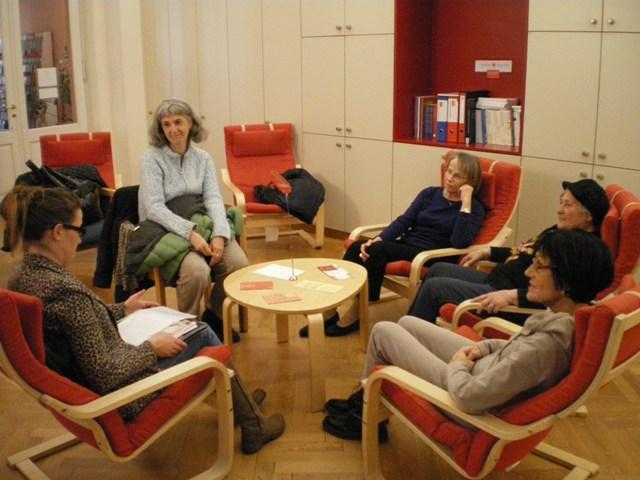 If you like the idea of practising your English with Janice, a qualified mother tongue collaborator in a relaxed atmosphere, feel free to come along to the Multimedia Language Centre from 12.30 until 14.00 every Thursday.
2018 Dates
11.01, 25.01
08.02, 22.02
08.03, 22.03
05.04, 19.04
03.05, 17.05, 31.05
14.06
06.09, 20.09
04.10, 18.10
08.11, 22.11
06.12, 20.12