main content
Early language learning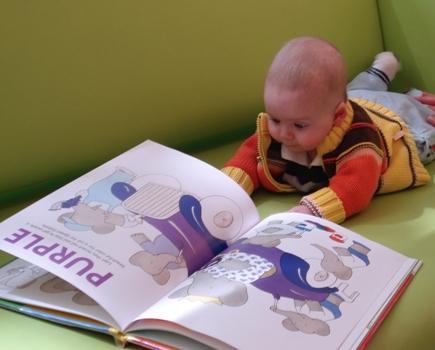 For years now, the Multilingual Centre of Bolzano and the Multimedia Language Center of Merano have been offering resources, tools and suggestions to support language learning from an early age. Increasing numbers of children have been learning two or more languages at the same time, before the onset of puberty, when the areas of the brain that acquire language are at the height of their powers.
The most important project, in which the Provincial Department for Italian Culture has been taking part for years, through the Office for Bilingualism and Foreign Languages and together with Rai Fiction and the European Community, is doubtless "Hocus & Lotus", a cartoon series in five different languages, created for the active promotion of language learning in families too.
The Department for Italian Culture and Office for Bilingualism and Foreign Languages intend to continue offering information and concepts on early language learning and to interact effectively with families and other stakeholders who are interested, such as cultural and social promoters and educators within the pre-school system.
As well as materials in many language, available on loan, free of charge, the Multilingual Centre has also selected a series of information texts about early language learning (specialist section, a "Bilingual and multilingual educations" together with a list of websites containing tangible strategies and handy suggestions about how to support the early learning of more than one language at home, at school and during free time. The library also offers a selection of free audio and video podcasts of cartoons, songs and stories in different languages.
The Multimedia Language Center of Merano offers a small-sized multimedia center for kids. The kids corner hosts every year linguistic animation activities for children from 4 to 8 years of age, a way to get acquainted early with the English or German language. A series of multi-media materials suitable for children are also available for loan, such as animated cartoons, stories and digital fairy tails, audio-books and many games on cd-rom supports, but also courses for the various languages.
Here you find our tips to raise a bilingual child.
.